S U M M E R   T R E N D S

Latest icecream trends 
Acai berries, Chia seeds, quinoa grains - the superfoods are bypassing this trend, and health-conscious foodies have also fallen in love with it. But instead of eating a crunchy salad or a delicious Oats saddler's breakfast, you can also start the ice cream machine. What comes out of it?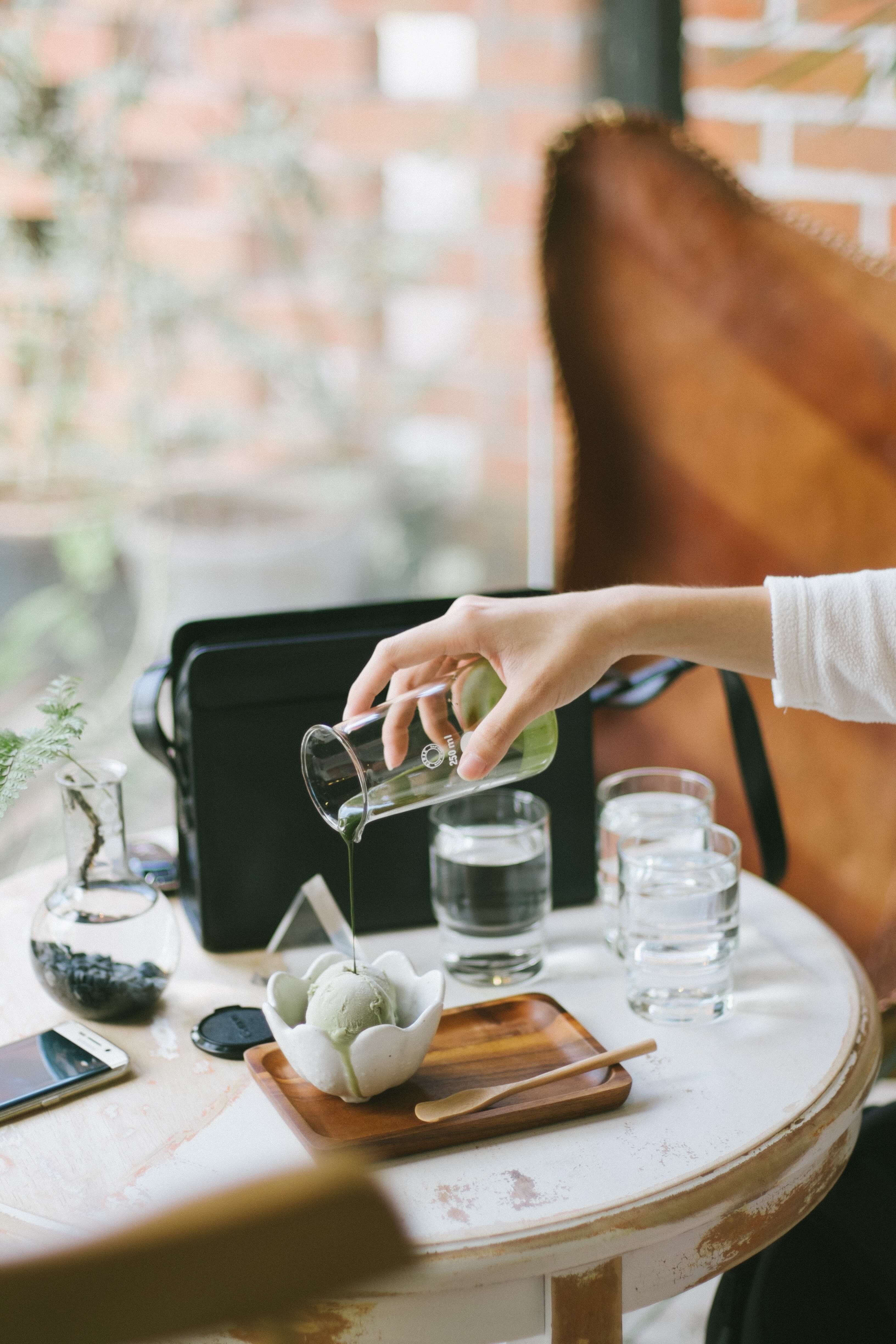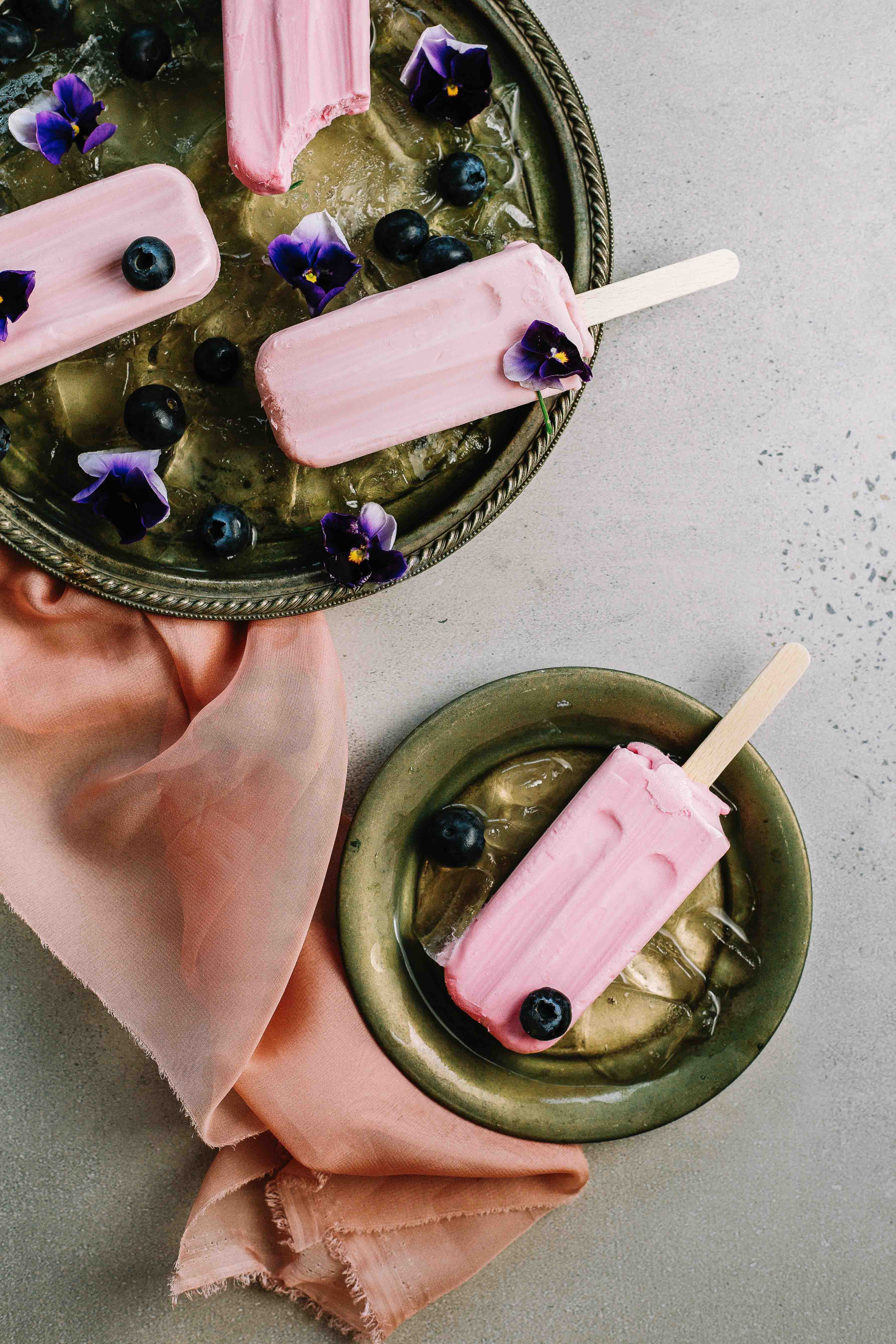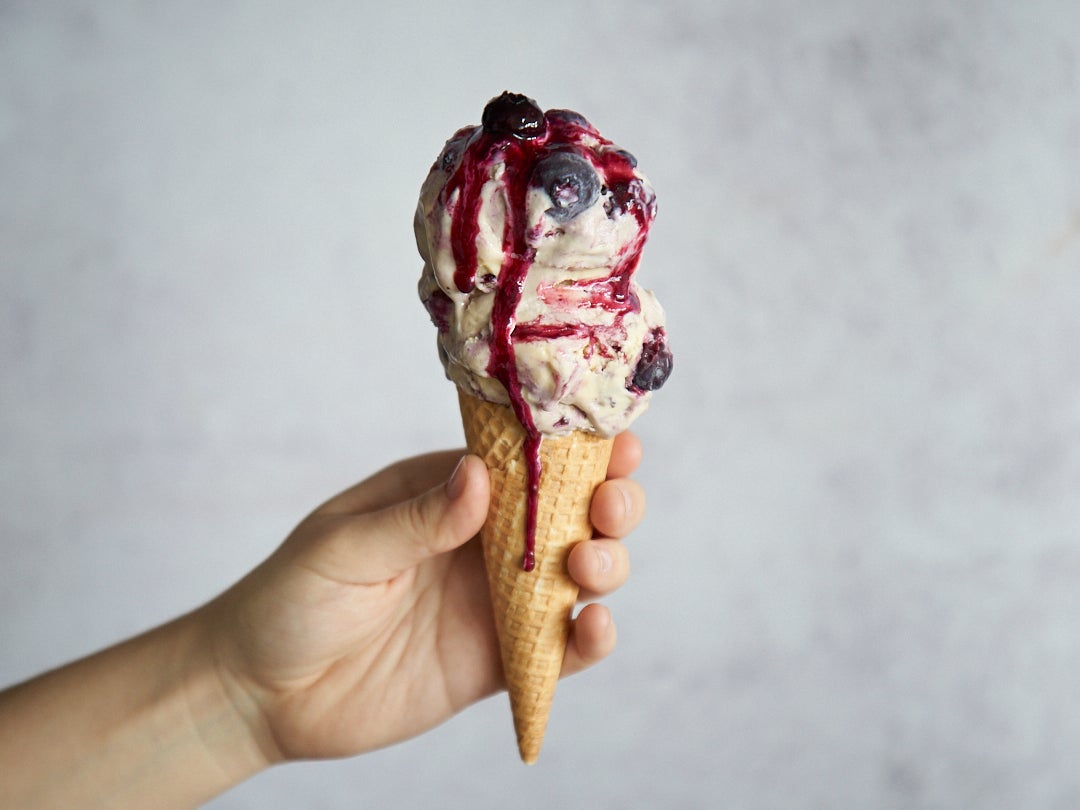 Best raspberry ice cream in town

In addition to strawberry ice cream, raspberry was to be established as a classic this summer. 
The small berries are little taste wonders and do not need much to shine big with the dearest ones. 
Add milk and sugar and the new ice cream classics are ready!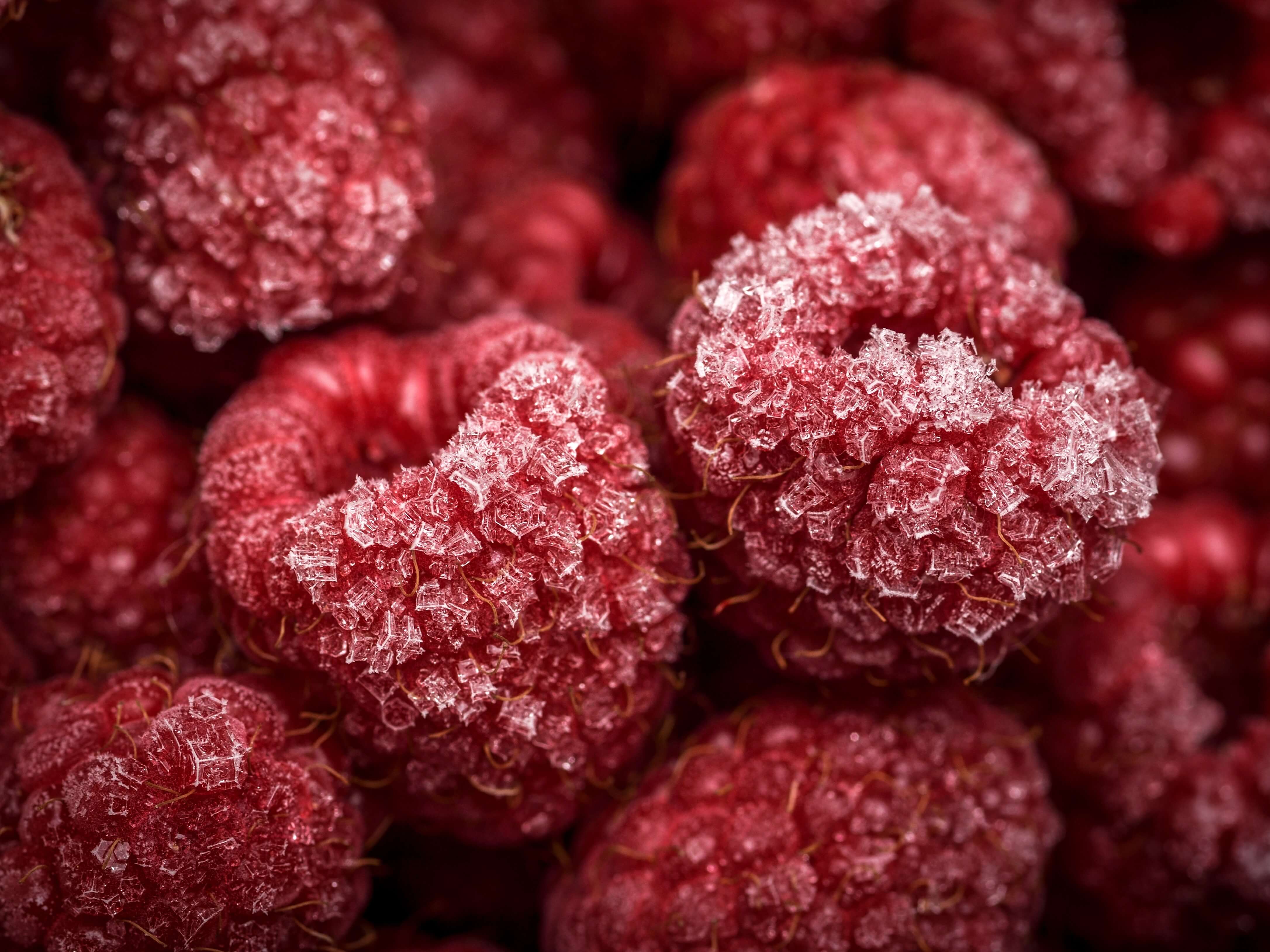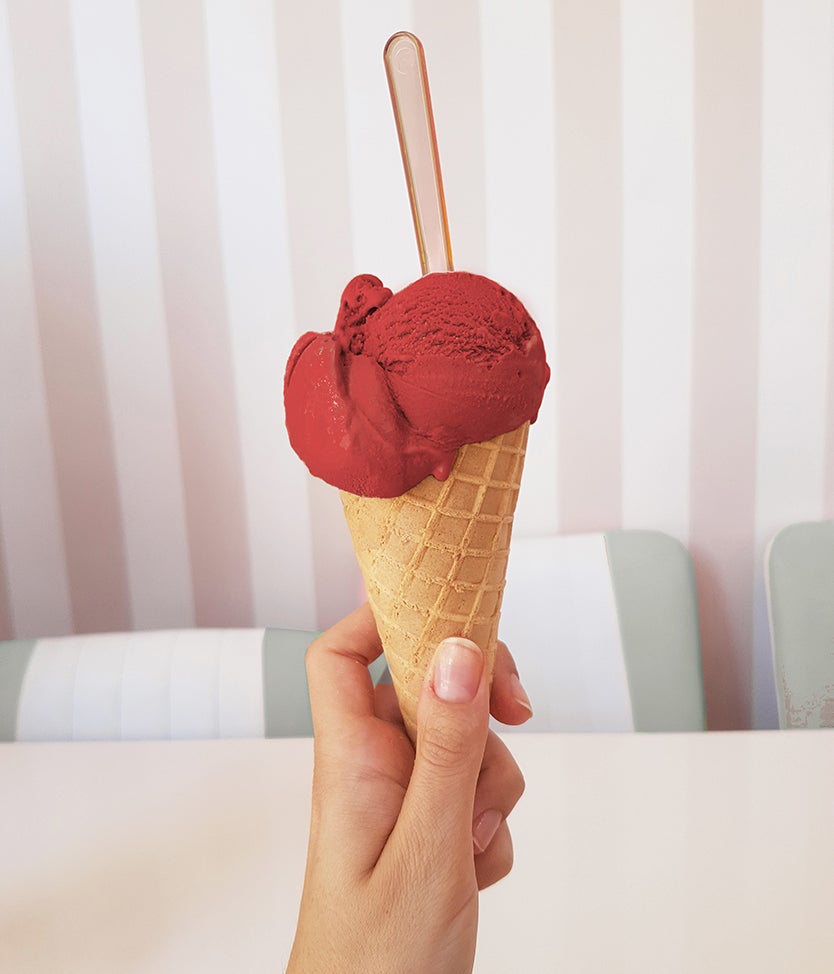 Popsicles 
Your summer will be cool - pretty cool even with these ideas for ice cream on a stick. Because this year a lot of cool ice cream creations
 will gather in your freezer and you'll be spoilt for choice. From mango coconut to raspberry yogurt to chia kiwi, it tastes what you like. 
And all that without an ice cream machine.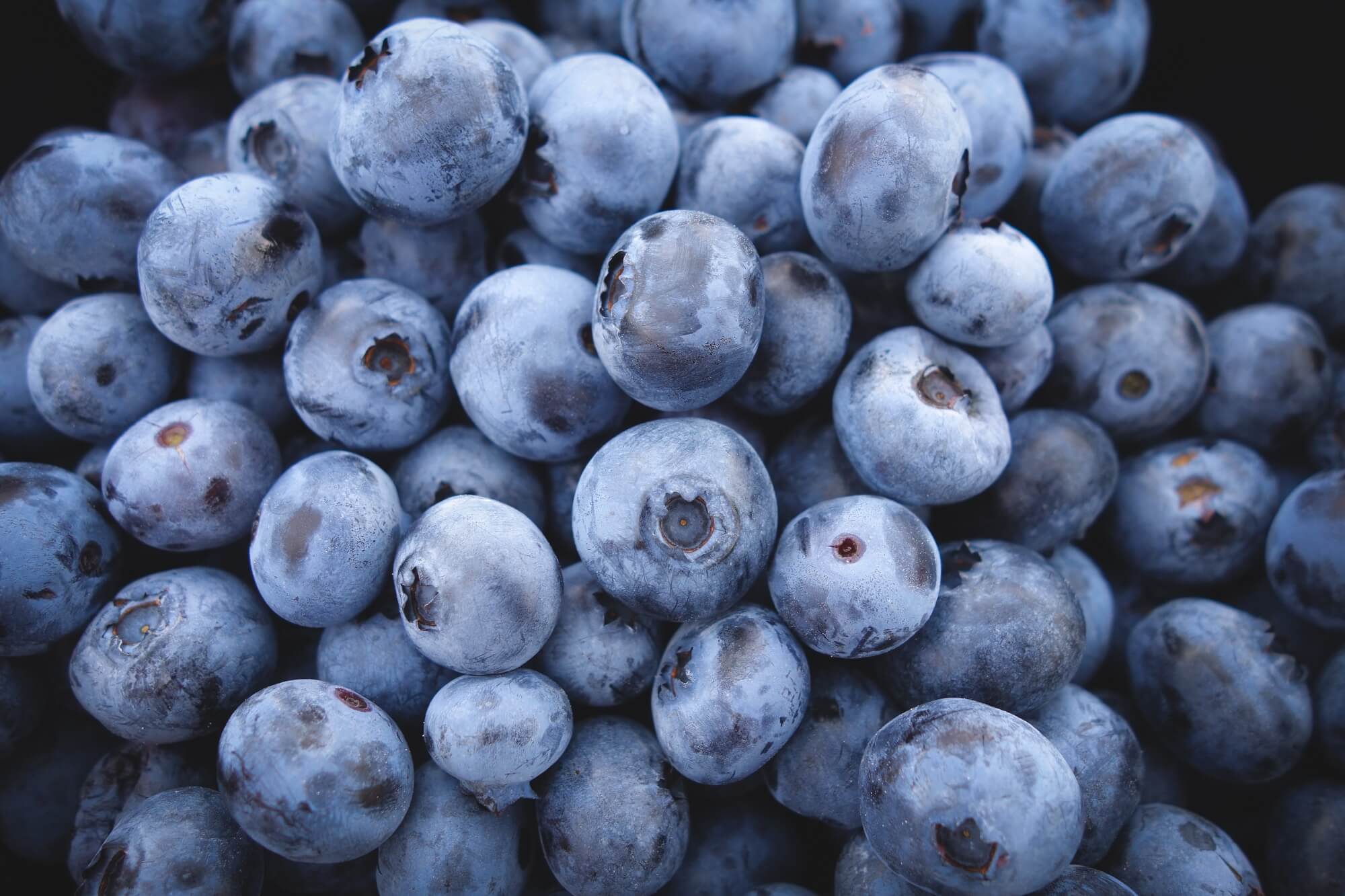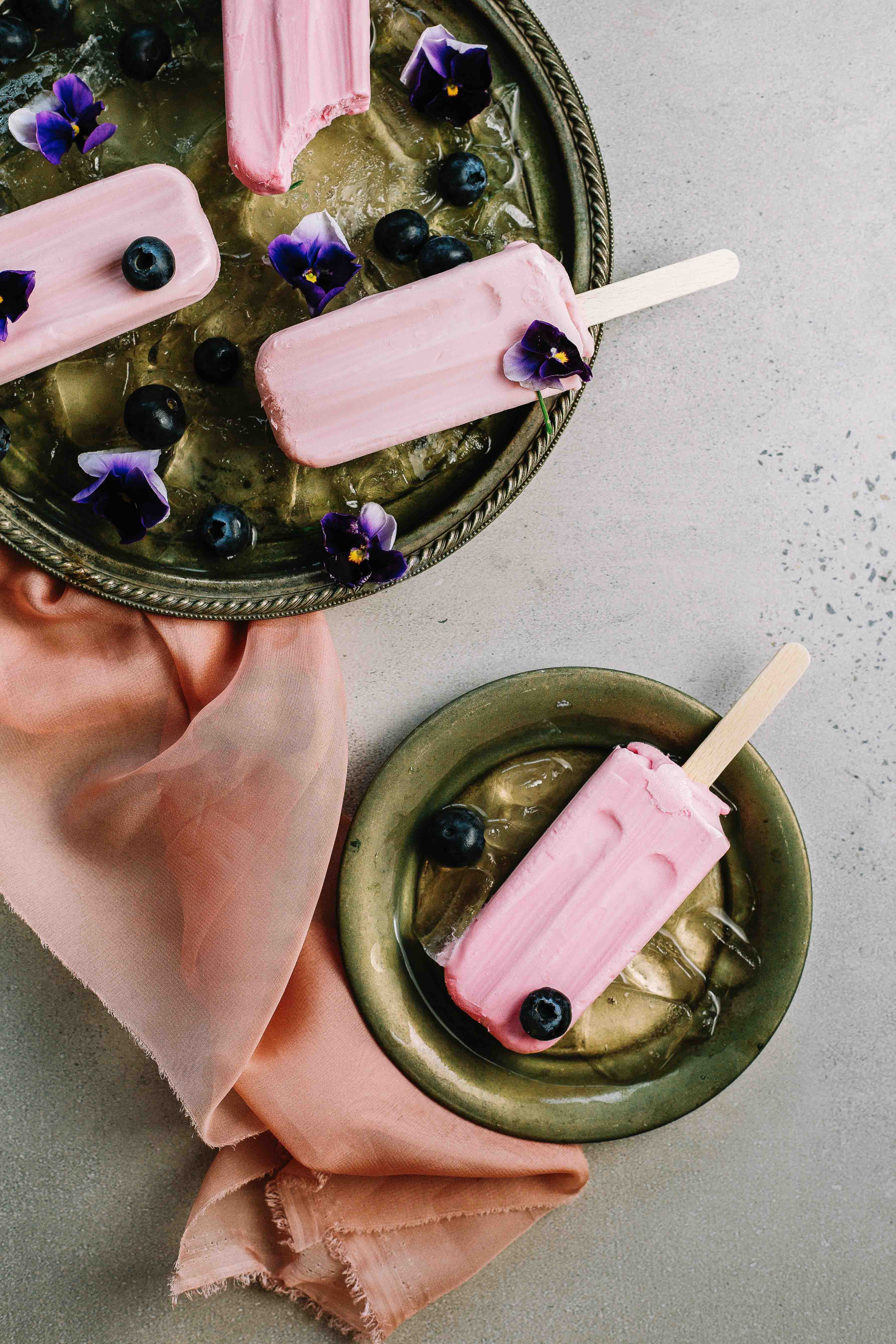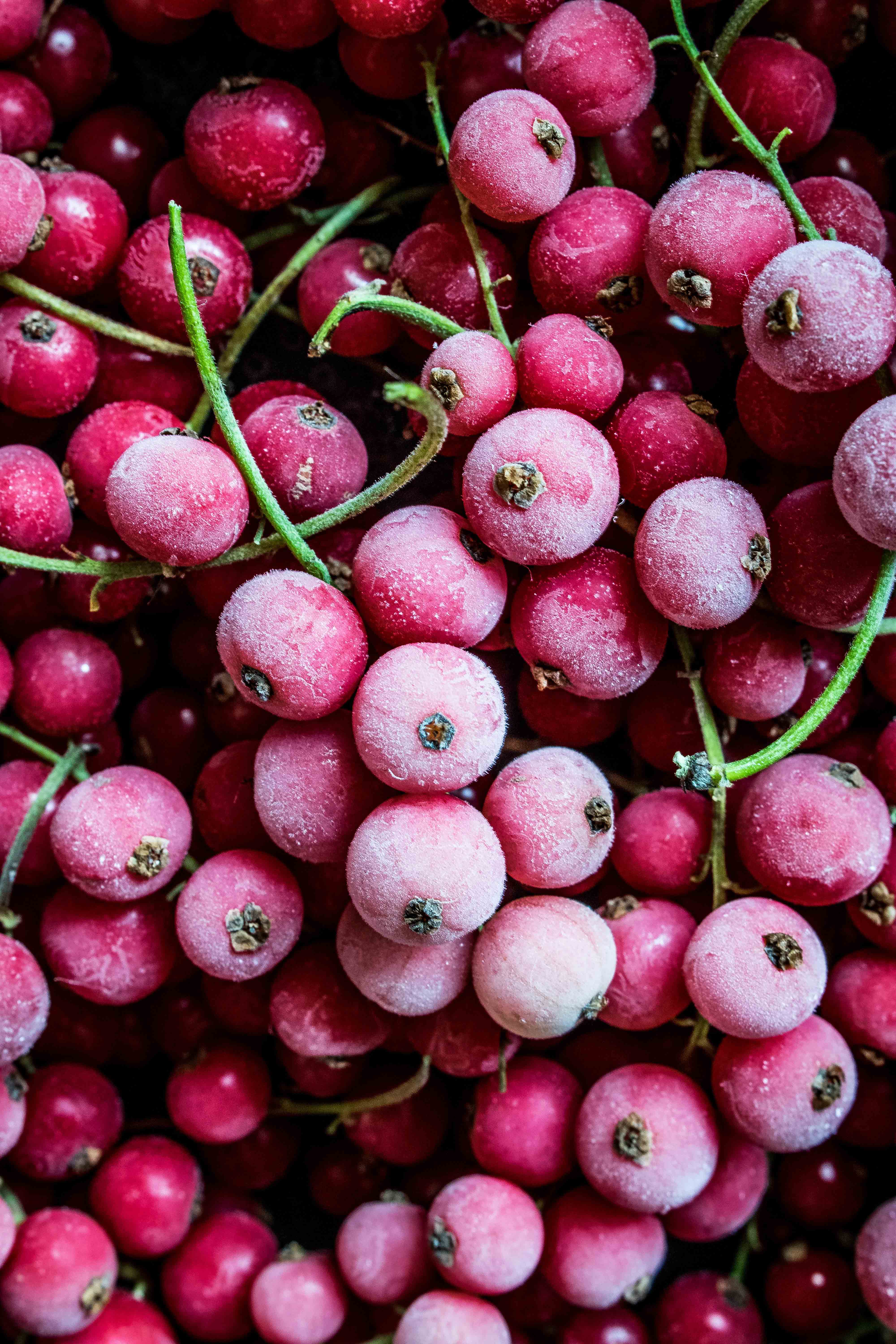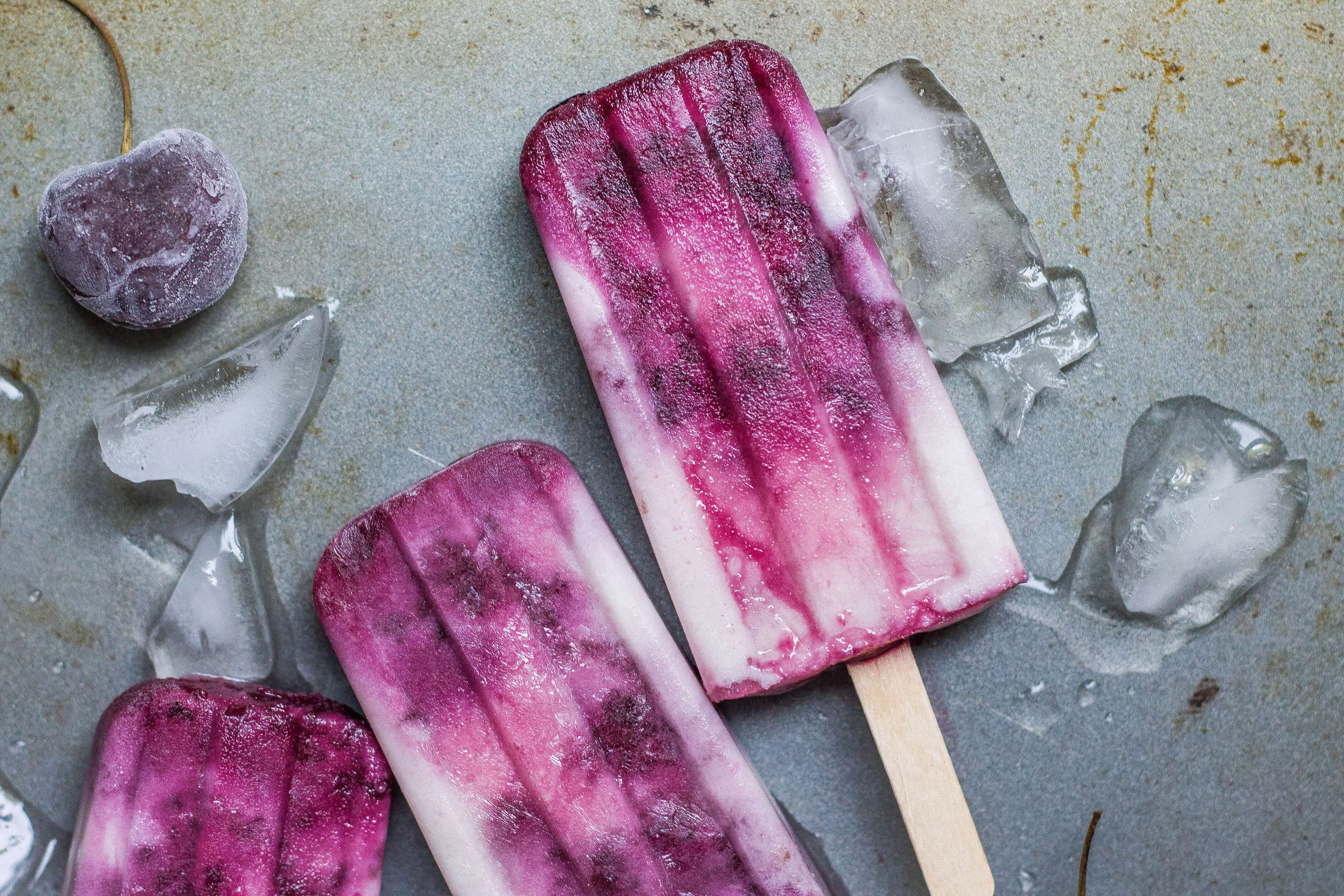 Ice cream whenever you want 
Without planning big, without pre-cooling - thanks to the integrated compressor and 135 Watt cooling capacity, you can start right away. Our ice machines can be adjusted intuitively with the help of the clearly arranged control buttons. Temperature and remaining time are shown on the backlit LCD display.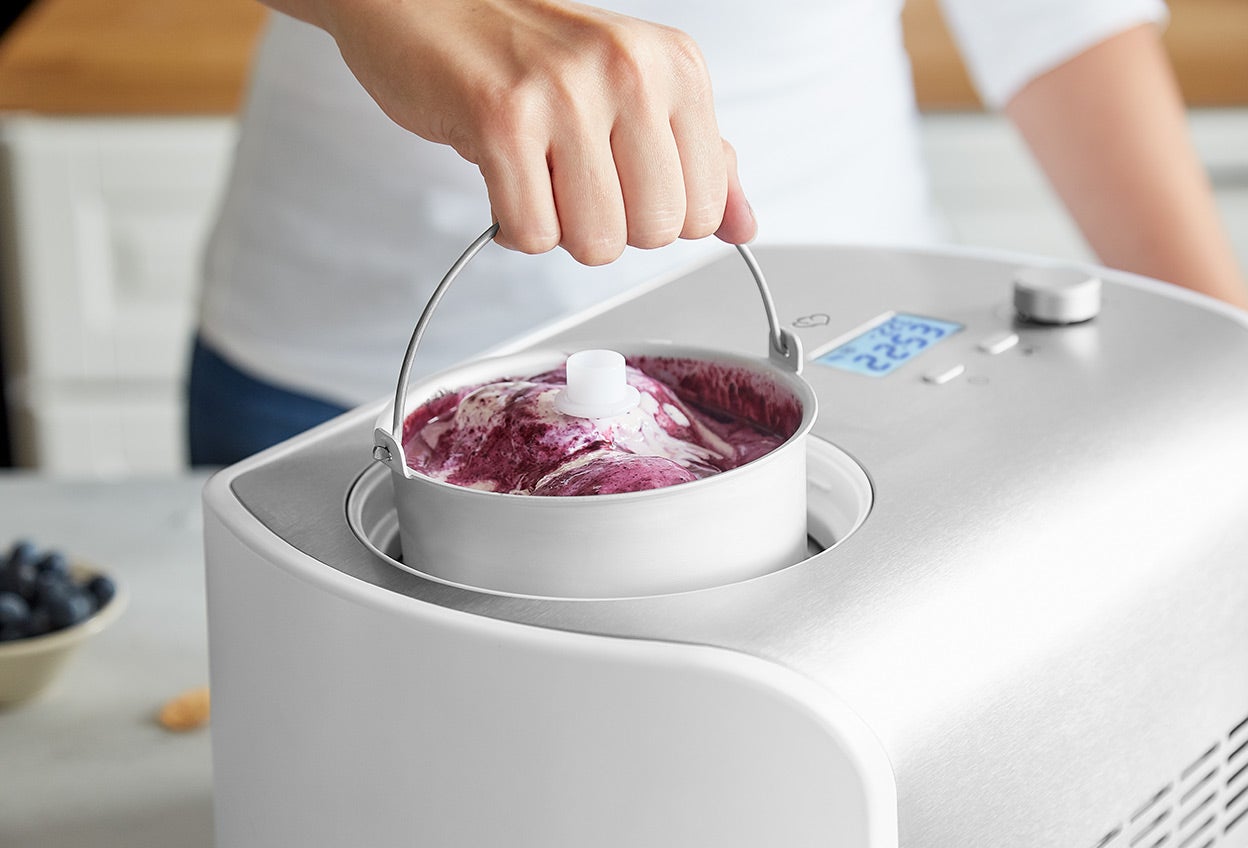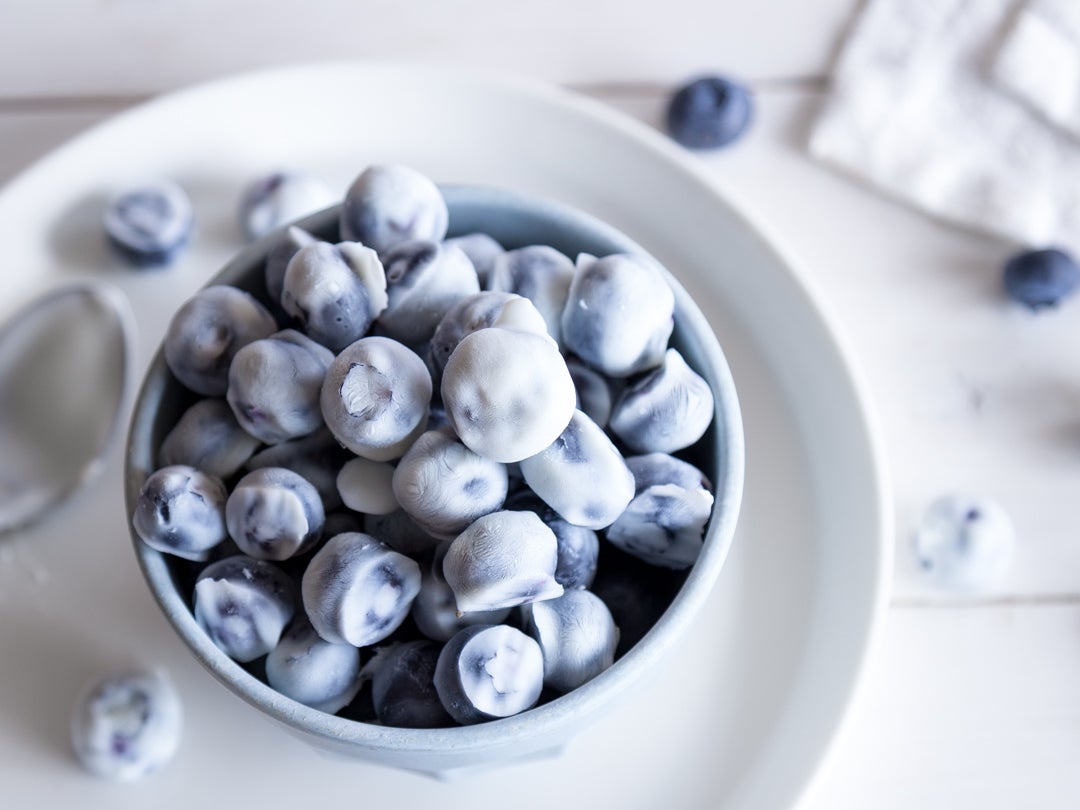 Fastest snack in summer:
Only three steps to FroYo Bites
Frozen Yogurt Blueberry Bites
Oh, they're cute! And you can pay as much as you want! Because of this yoghurt-ice
snacks are not only fresh and tasty but also low in calories. A cool alternative to sweets.

You only need

120 g blueberries // 100 g yoghurt // Special accessories // toothpick
You only have to do
Line the baking tray with baking paper. 


Pick blueberries on toothpicks and dip into yoghurt.


Place the yoghurt berries on the baking tray and freeze for approx. 3 hours


Enjoy!
Spontaneous craving for ice cream?
With Springlane Kitchen's ice storage containers you can freeze your ice creations and enjoy them at any time. The set consists of 2 containers including silicone lids, which not only keep your ice fresh but also put your ice pretty in a scene.
Blueberry ice cream variations
The sweet little blueberries give you no limits to try everything.
Whether with creamy pancakes, pure or as sorbet. Everything is possible and so delicious.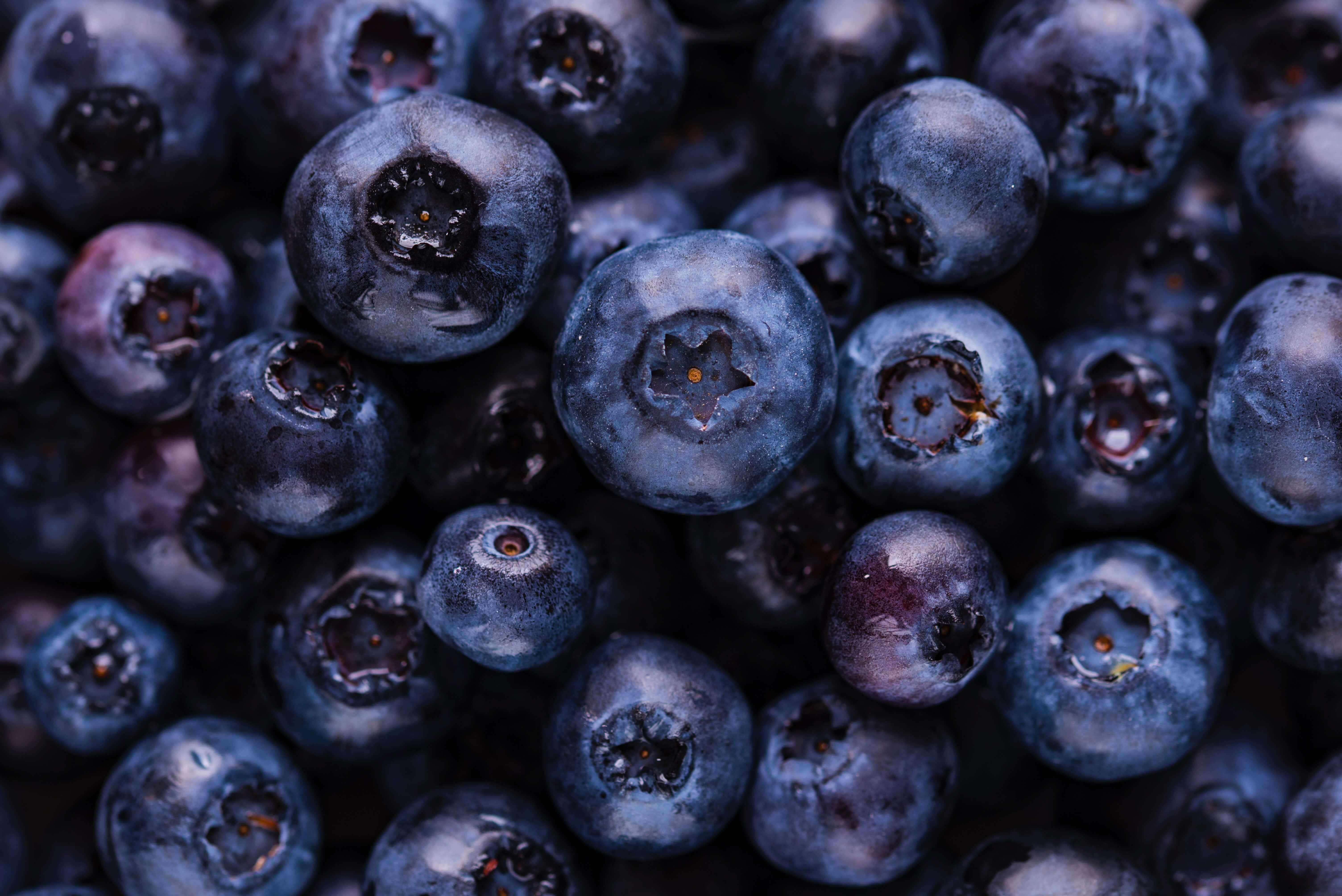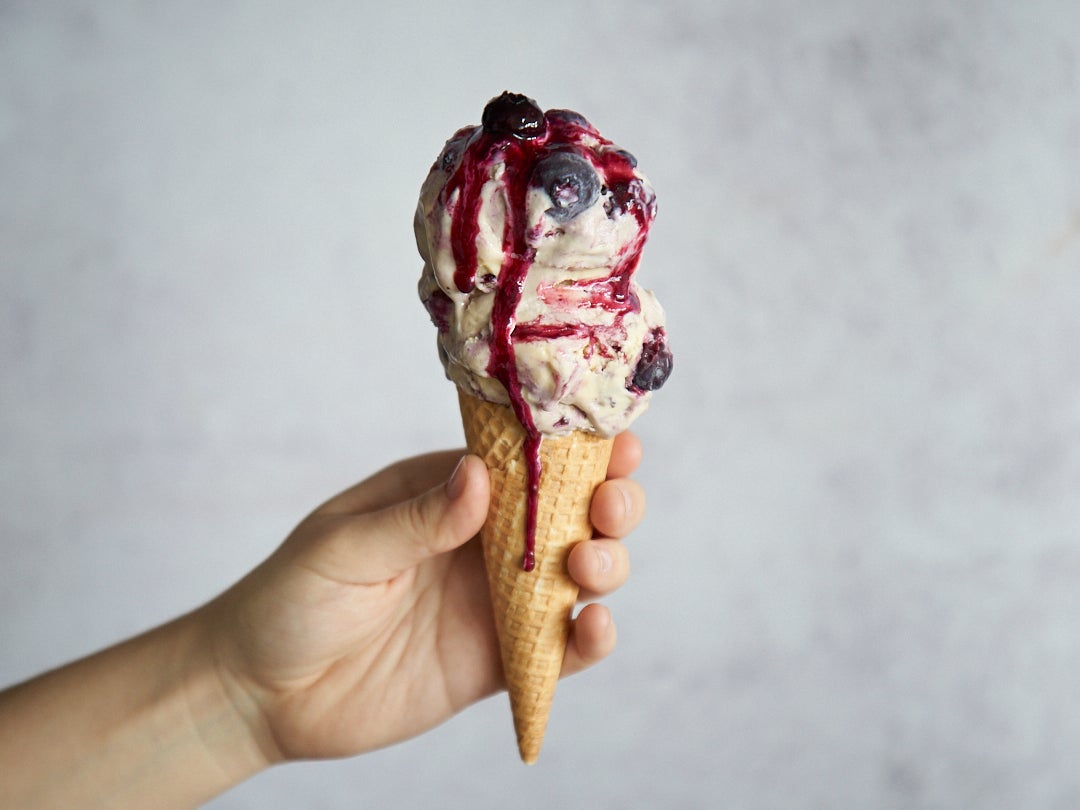 Frozen yoghurt 
Unpack your ice cream and yoghurt machine and feed it creamy yoghurt, because yoghurt is the new ice cream! Once you've mastered the basic recipe, a white canvas opens up for your creativity.
Mix yoghurt with delicious Cookie Dough, colour yoghurt in galactic colours or fill it between two crispy biscuits. As a little inspiration, here are our 20 Frozen Yoghurt favourite recipes.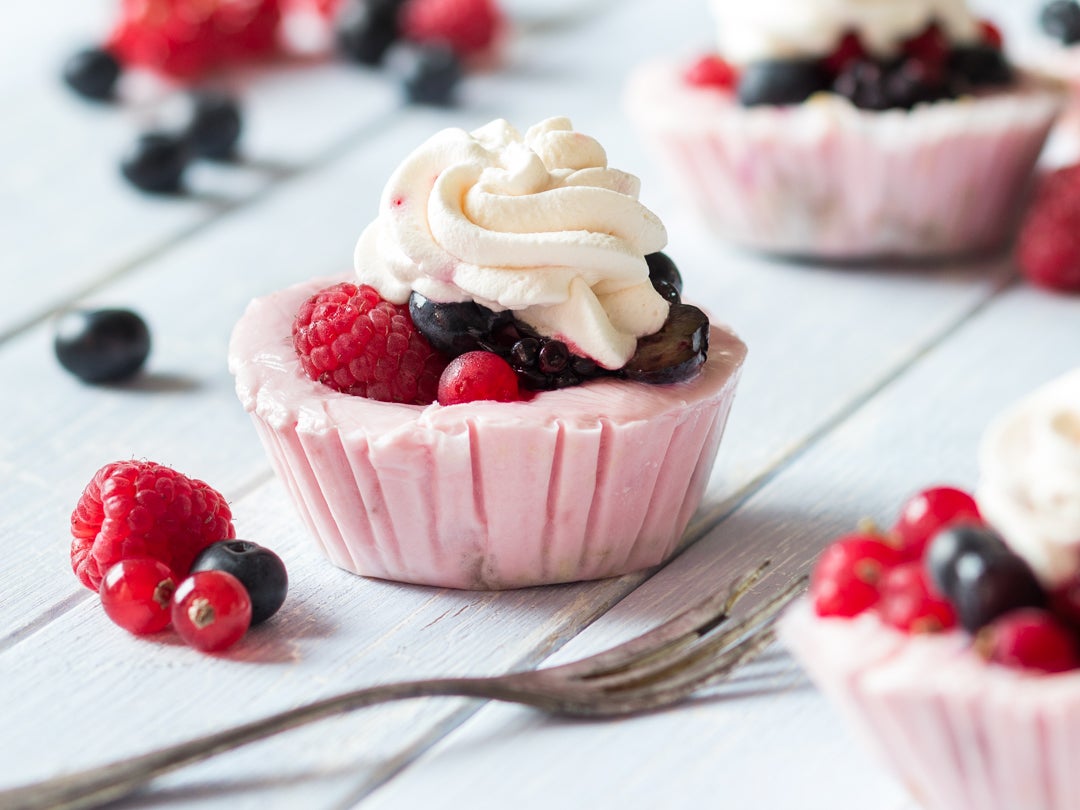 Frozen yoghurt cupcake
Uh, no - nothing is baked here. These muffins come first into your freezer compartment and then into your mouth. A refreshment that couldn't be more beautiful.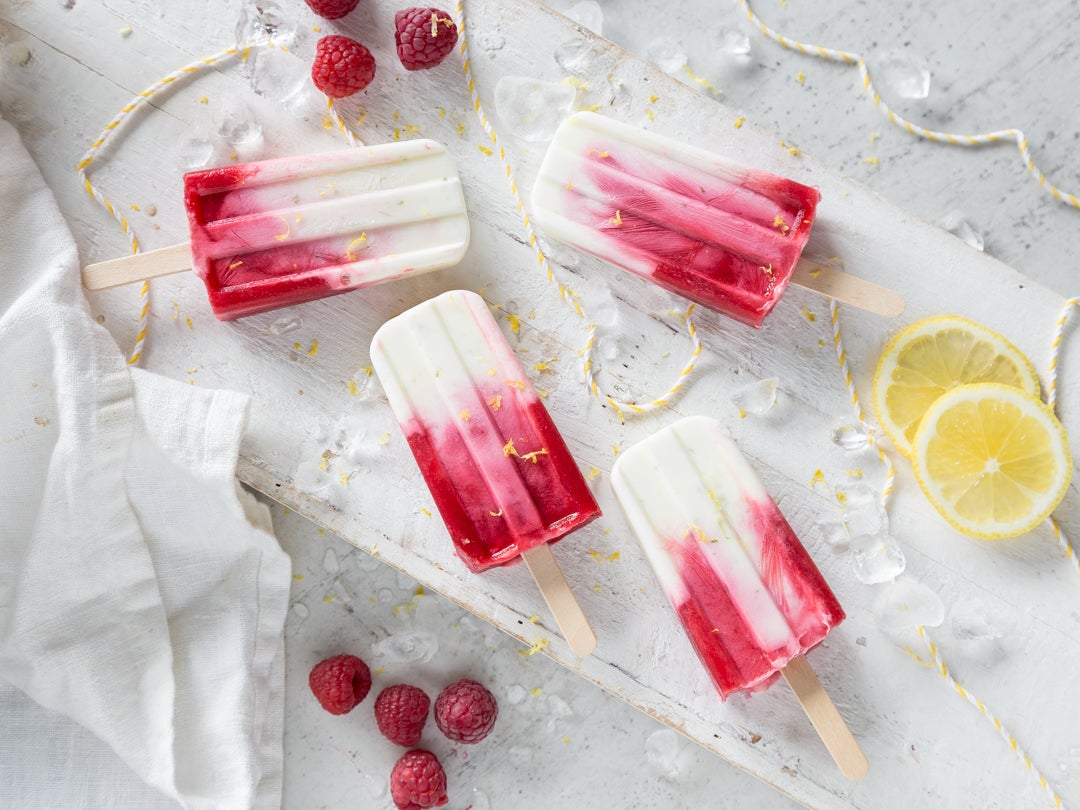 Yoghurt on a stick! Ice cold breakfast enjoyment.
You like to start your day with a bowl of muesli, fruity berries and fresh yoghurt? With these ingenious Popsicles, you can easily take your favourite breakfast with you and get a fresh and healthy cool before work.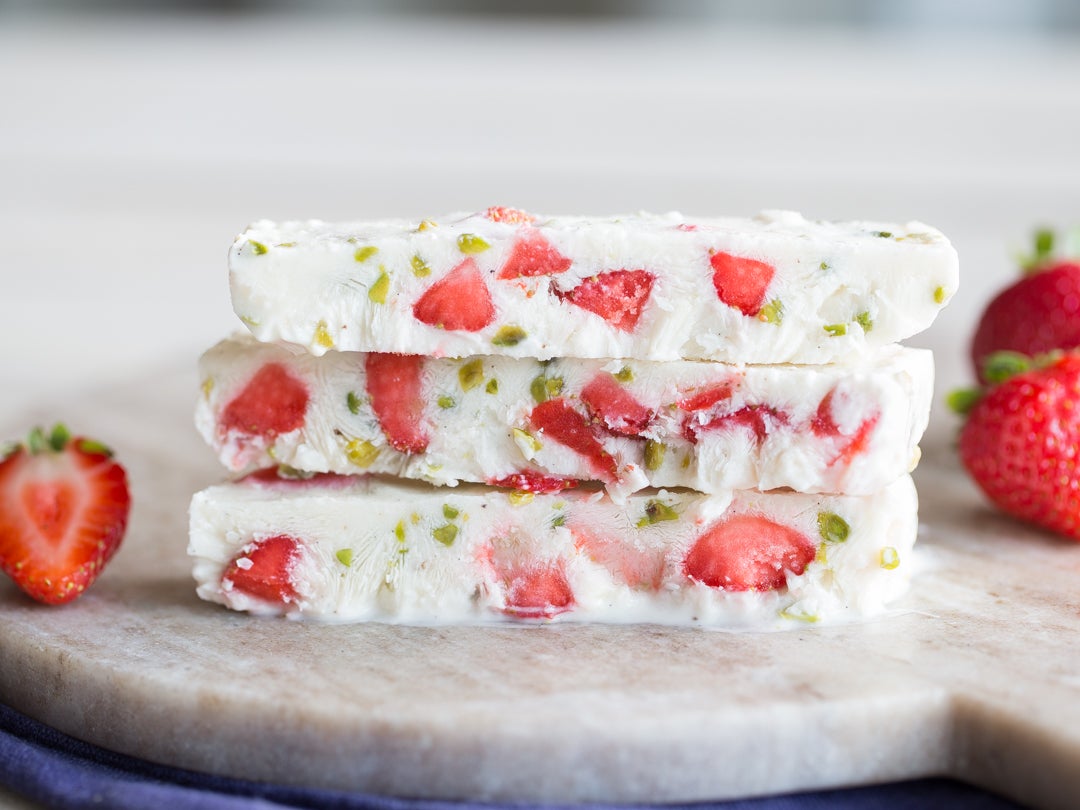 Speedy-frozen yoghurt with? raspberries and white chocolate
It's 30°C outside, and the air conditioning isn't working. This means that there must be immediate cooling. We'll tell you how to conjure up delicious frozen yoghurt in just
5 minutes here.
Creamy ice cream at the touch of a button
Ellis's operation is simple and intuitive - so you can make your ice cream on the assembly line from now on. Then you'll have chocolate tomorrow, strawberry the day after tomorrow, stracciatella the day after tomorrow, ...?Do you already have a craving for ice cream?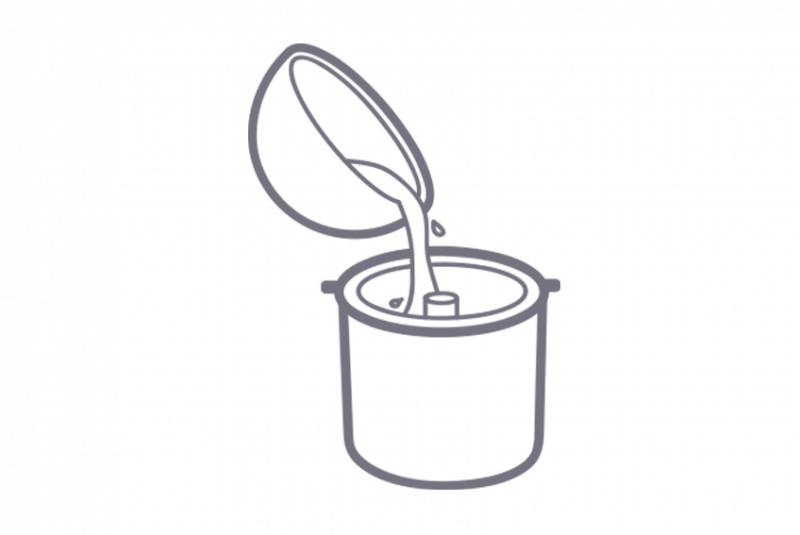 Prepare first and let's get started!? 
Prepare your favourite recipe and fill the ice cream mass into the container.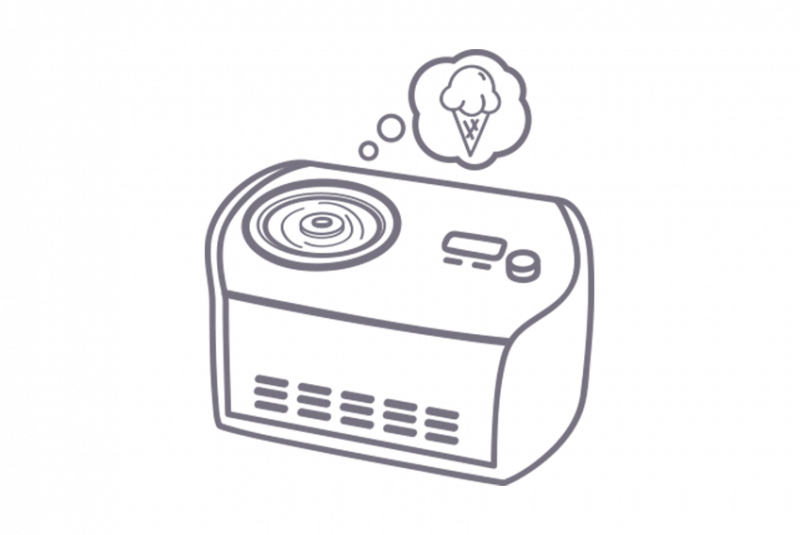 Ready in no time
While you're already thinking about your next creation, Elli will stir your ice cream in 45 minutes.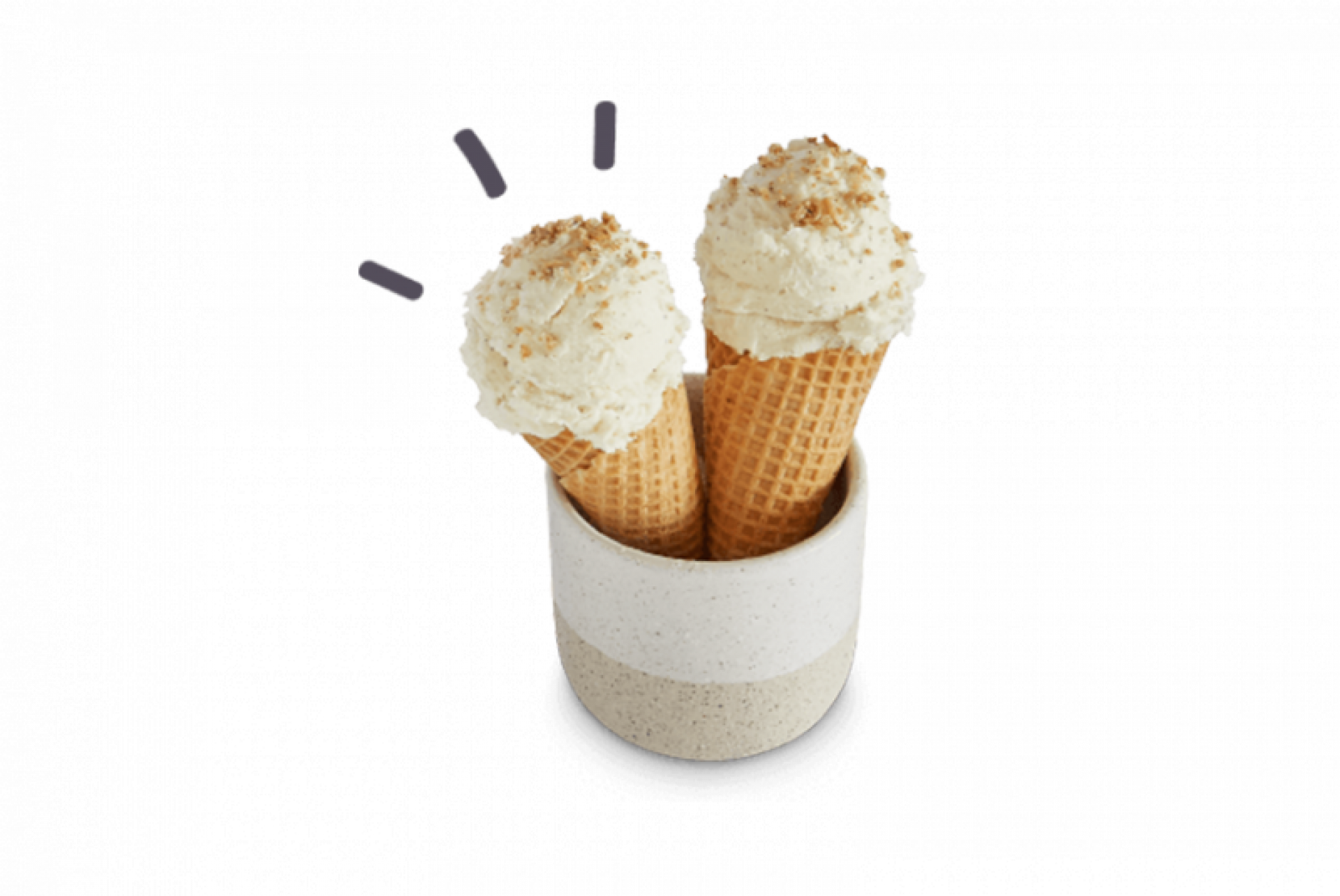 Mmmh... delicious!
Grab your loved ones and enjoy the homemade ice cream creation together.